LinkedIn Jobs MPC Campaign Customer Search (For Recruitment Agencies)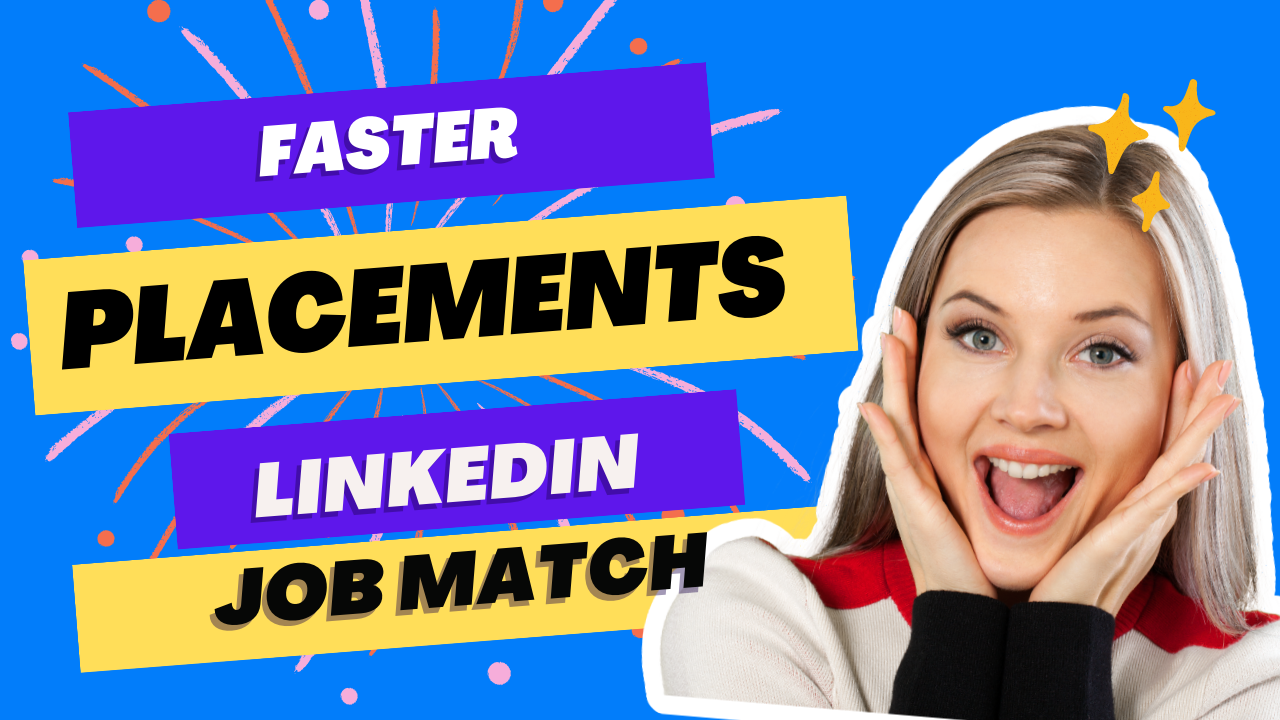 We understand the disappointment when you've successfully headhunted a highly skilled most placeable candidate (MPC), only to find that they don't quite fit any of your customers' open positions.
We have built a solution for you to place them to a list of other customers hiring the same role!
Tell us the job title and the region/country of this candidate and with our soon-to-be launched recruitment customer search engine tool, we can easily get a list of other companies hiring for similar roles, in just one click. We can also include a list of the HR / potential hiring managers with a job function of your choice who work for these companies.  With the quick turnaround time you can swiftly place your active top talent into a new company by the very next day!
A legal counsel role in Singapore we did return with 200+ companies with an active role hiring legal counsels today, and with 500+ Head of Talent Acquisition, Head of People or Talent Acquisition Manager working for these companies.
Here's a sample data with an exportable feature to excel file: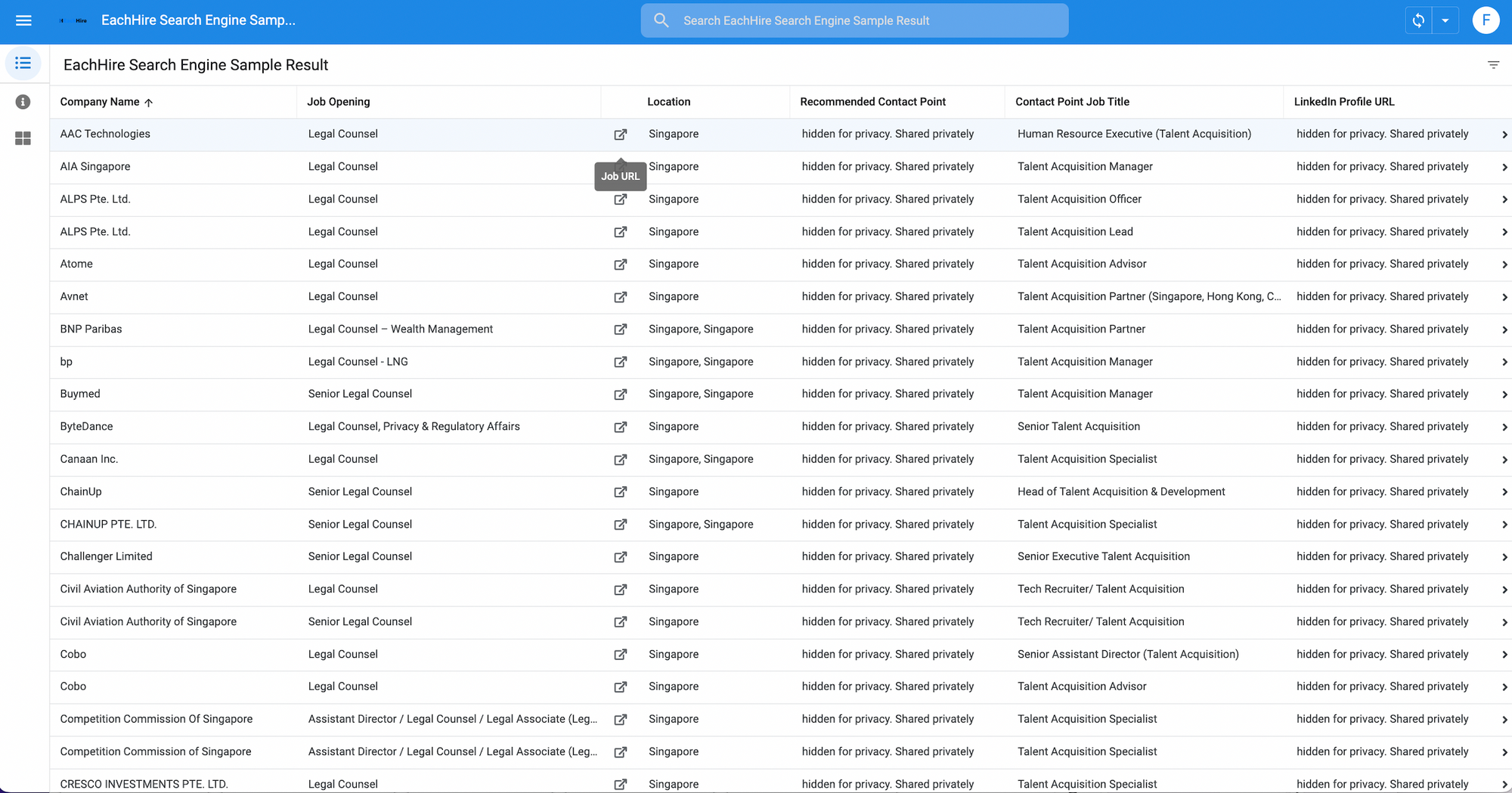 Your goal:
Increase placements with existing candidates from the same job titles: For example, if you have sourced 10 candidates and only 1 has been hired, connect the remaining 9 candidates with other companies that are hiring for similar roles. This way, you can maximize the number of successful placements and utilize your candidate pool more effectively.
Provide multiple job opportunities for top talent: We understand the value of your top talent and their potential for success. Offer them multiple job opportunities by connecting them with various companies that are hiring for similar roles. This increases their chances of finding the right fit.
Close more new contracts through relevant Marketing Placement Campaigns (MPC): Generating more closed contracts by implementing targeted and relevant MPC campaigns. Attract quality leads and engaging potential clients who have a genuine interest in hiring your specific roles.
How LinkedIn MPC Campaign Customer Search works:
Give us the job title of the Most Placeable Candidate. E.g. "Financial Controller" in "United States".
Receive a list of all other companies hiring "Financial Controller" in the "Unites States" on LinkedIn Jobs together with the LinkedIn Job URL.
Receive a list of all people with a specific job title determined by you (E.g. Talent Acquisition Manager) who work for for the list of companies generated in no. 2 with their LinkedIn Profile URL.
Email (Optional) - We can also generate a list of email addresses of these profiles for you for an additional fee.
Results you can expect:
1. Company Names hiring the same role
2. The Job Title of the role they're hiring
2. The LinkedIn Job URL
3. People who work with the company, filtered by their job titles
4. Their LinkedIn Profile URL
Don't let your active top candidates remain stagnant in your database. Increase your placements by ensuring that each top candidate you engage with has the opportunity to be placed in multiple roles simultaneously!
Pricing
We're giving early access to those who would like to give it a try today before we launch it as a user-front interface tool, at just $29 per search!
Here's how you can get started:
1. Complete the form below
2. Make payment
3. We will send you the results in CSV in your email within 1 working day
Got questions? Schedule a call with us using this link: https://calendly.com/kamling-eachhire.

To get started: