Trusted by top companies globally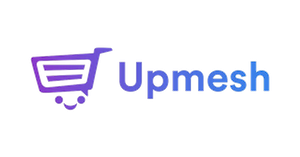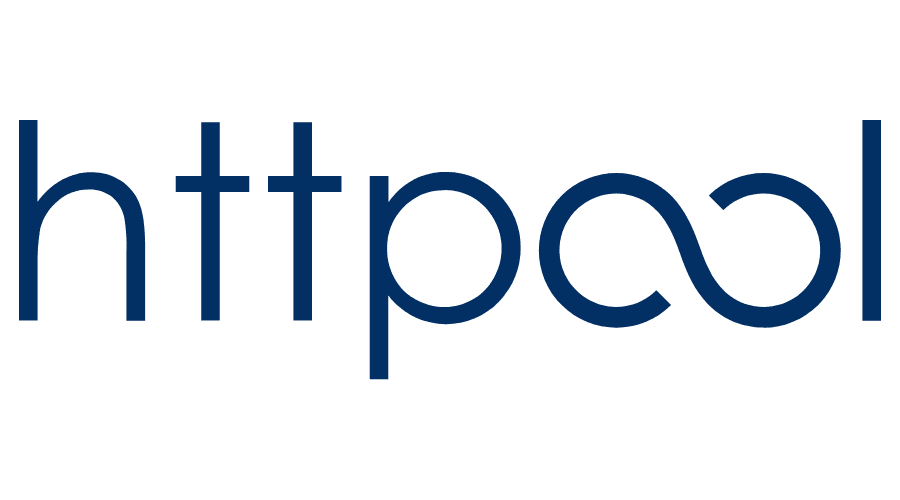 Unlimited Talent Search

EachHire offers an AI-driven talent search engine, a great alternative to LinkedIn. Unleash the potential of unlimited top and hidden talent anywhere online in real-time.
Our AI JD Analyzer ensures perfect matches based on your job criteria, making talent discovery effortless for recruiters and hiring managers.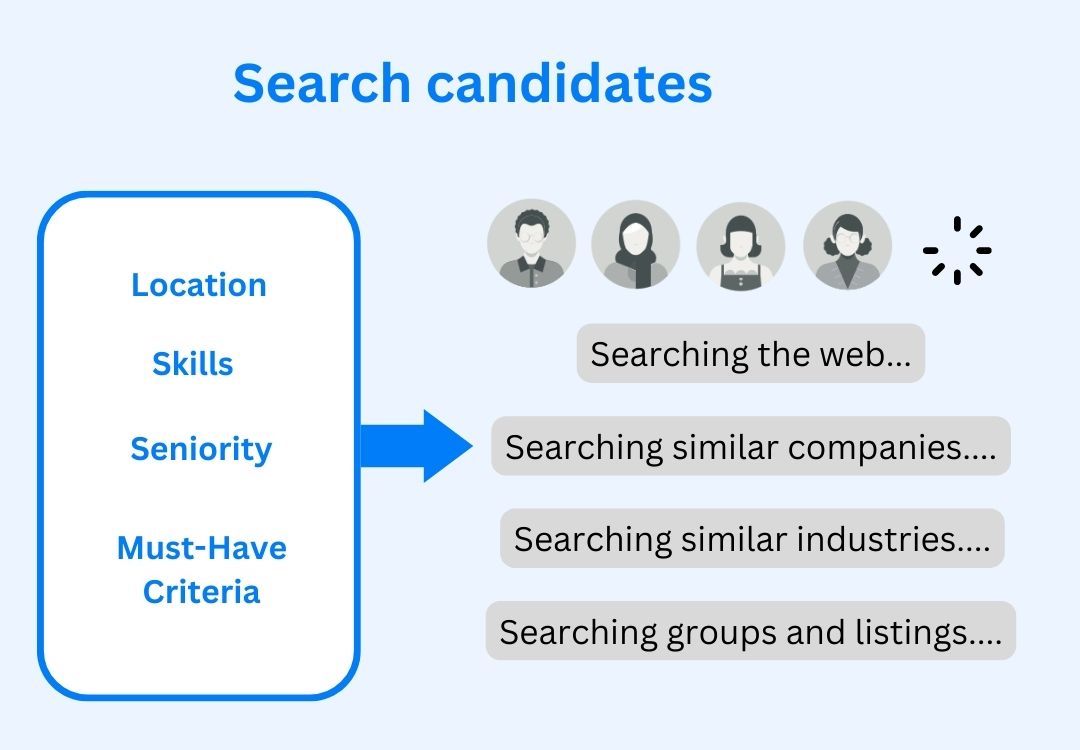 Billions online
Find unlimited top and hidden talent anywhere online in real-time with our self-built talent search engine.
Our self-built AI talent search engine utilizes with Google Search and GPT technology to discover talent with the right skills, talents who are part of professional bodies, talent working for similar companies or industries, and more...
Beyond LinkedIn's Limitations
AI talent search engine that breaks LinkedIn's limitations
Our AI-powered tool enables you to tap into 4th and 5th-degree connections or more, expanding your reach to a vast pool of potential candidates. No more restricted LinkedIn's searches for talent profiles.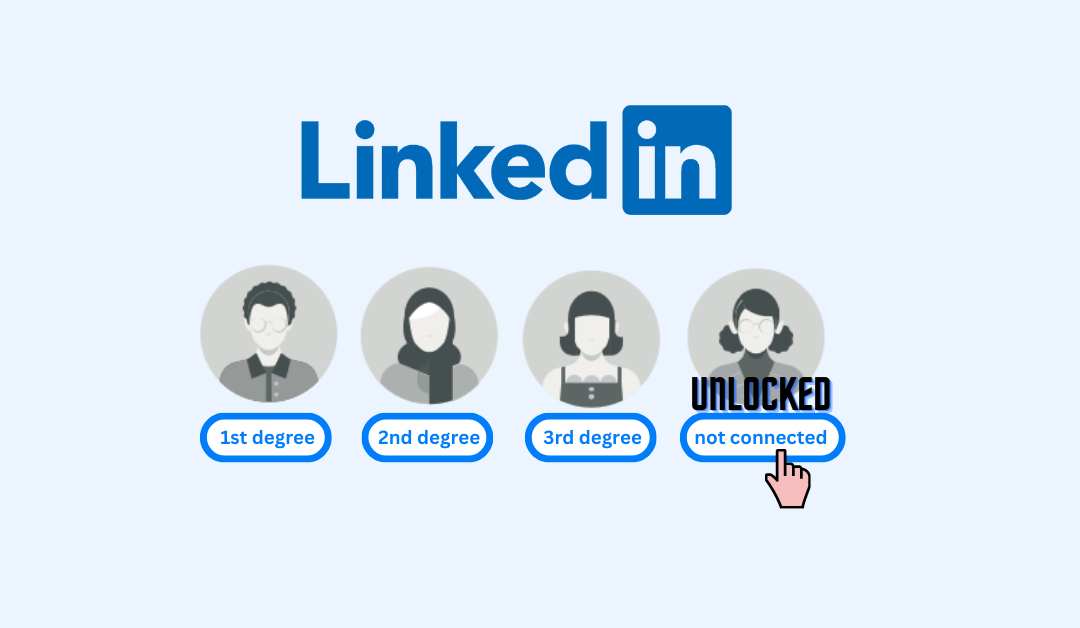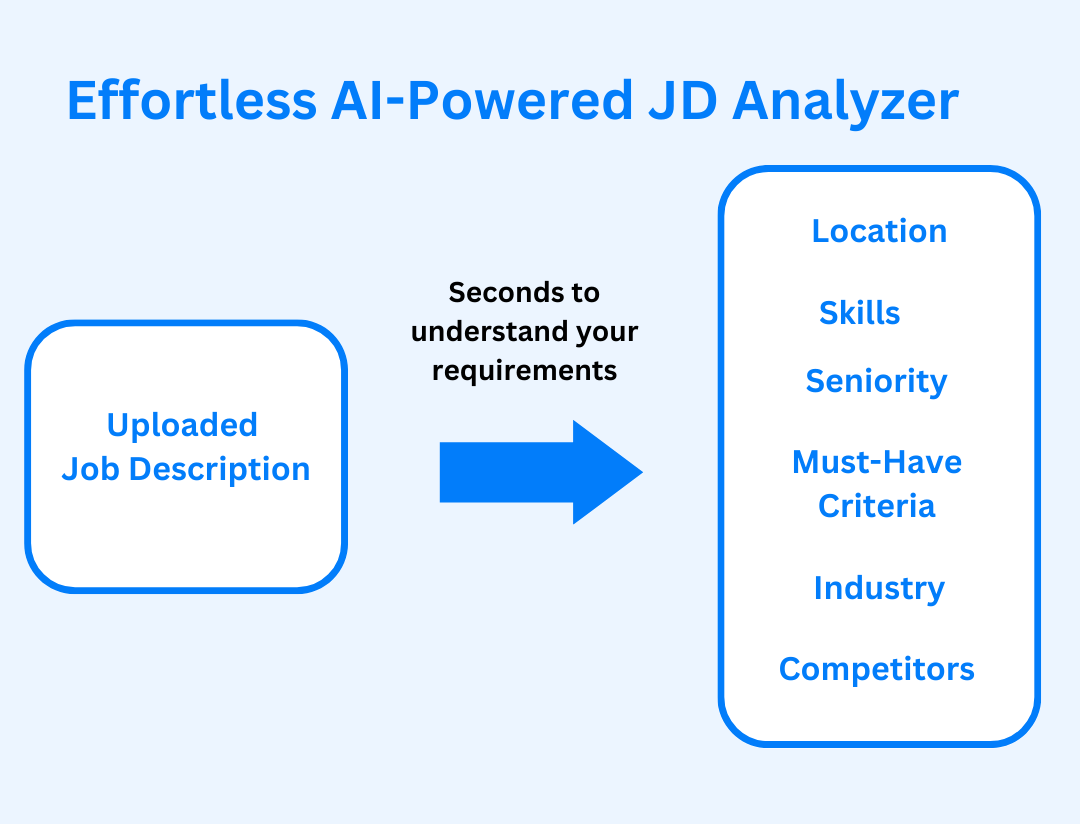 Effortless with Simplicity
Find Matches in Seconds and Let Us Drive Their Applications for You!
Experience the simplicity and speed of our AI-powered talent search and outreach. With just your job description uploaded, a list of highly qualified candidates is at your fingertips in no time. Our outreach plans go above and beyond for you, launching new candidate outreach campaigns for you, encouraging them to apply for your open positions.
Qualified only
Candidates To Your Specific Selection Criteria
Share your job description and hiring criteria with us. Our smart JD AI assistant will evaluate and match qualified candidates to you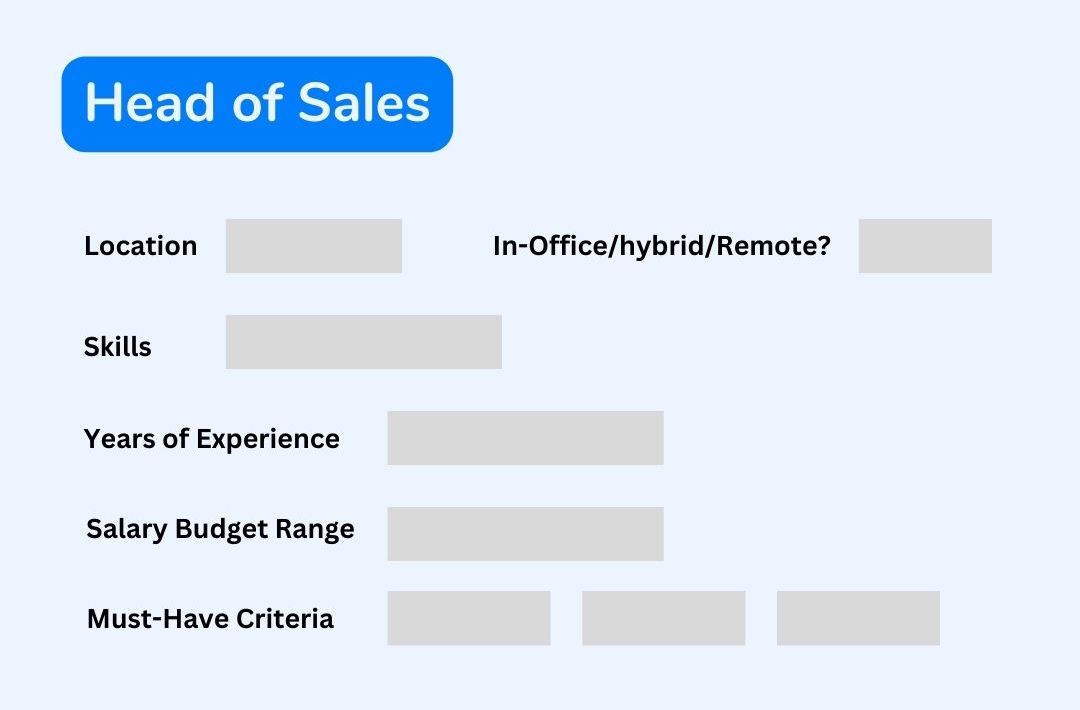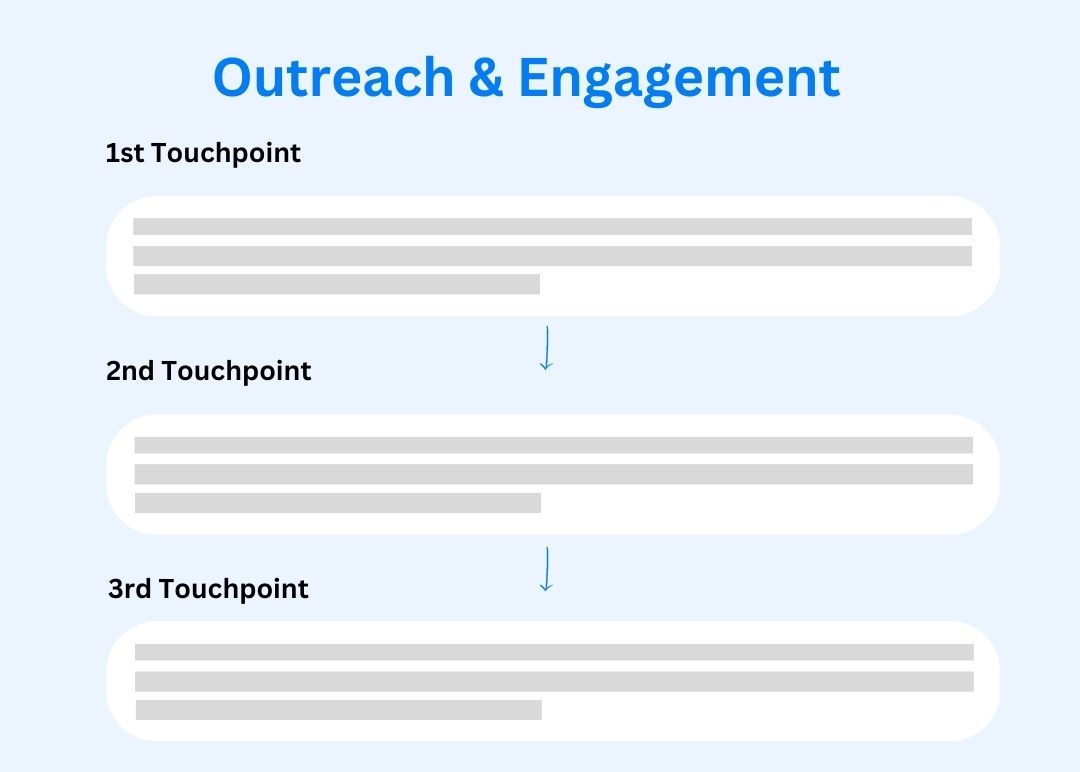 We reach out and engage candidates for you
We engage with candidates daily, personalizing each candidate's experience
Reach out to more headhunted candidates faster with our daily outreach and engagement with candidates. We communicate with the candidates as an external party about your job requirements and engage them to gauge their interest in new work opportunities with your company.
Comprehensive Interview-Ready Talent Profile
Providing key talent information you listed as your hiring criteria.
Save time screening and collecting talent information. Receive candidates who are ready for an interview with you together with a comprehensive talent profile listed with key information noted as important to you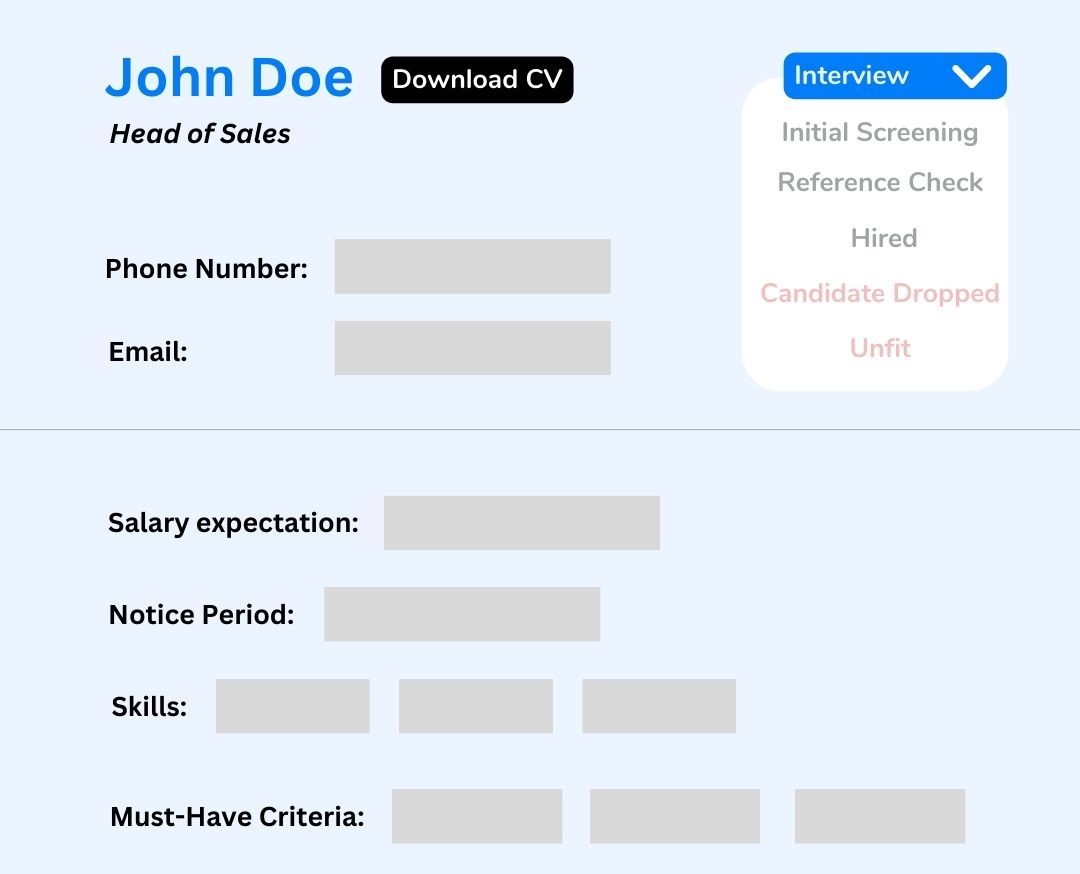 Feature Comparison
| | | Typical Job Boards | Typical Agency | Typical Sourcing Tool |
| --- | --- | --- | --- | --- |
| Cost-Effective | V | V | X | V |
| Real-Time Data Online | V | X | X | X |
| Find Passive Job Seekers | V | X | V | V |
| Save Time Screening | V | X | V | V |
| Cultural Fit Pre-screening | V | X | X | X |
| Engage Candidates For You | V | X | V | X |
| Send Applied Candidates To You | V | V | V | X |
| Applicant Tracking System | V | X | X | V |
| Interview Scheduler | V | X | X | X |
| Online Interview Room | V | X | X | X |
Industries we support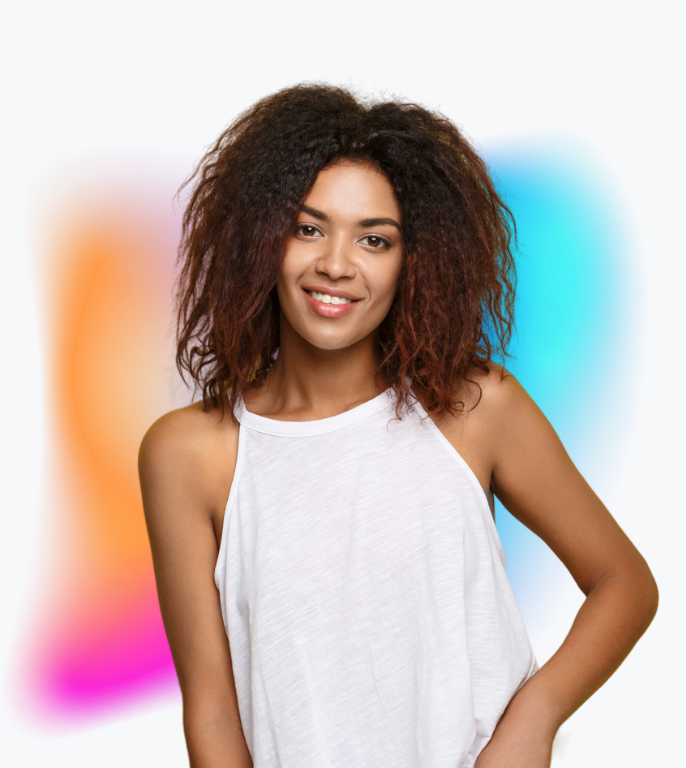 Start Finding Top Talent Now
Price starts from Free with unlimited Free usage.
Find Out More
Global Footprint
Supporting talent sourcing globally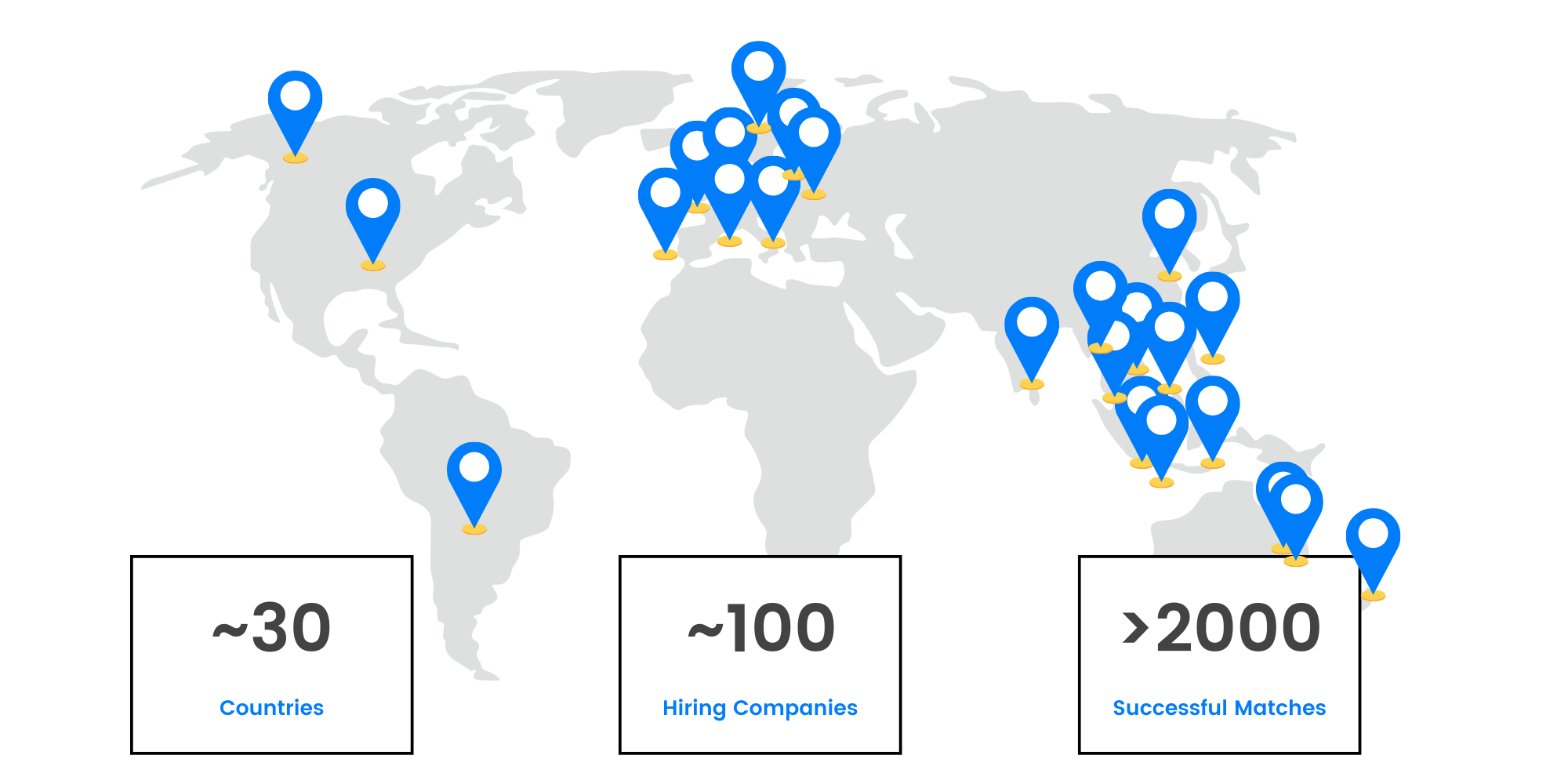 Testimonials
The team has been very helpful in our recruitment process and has provided a good amount of candidates. We have been getting in touch with many potential and viable candidates, especially on roles that have been challenging for us to recruit internally. The backend system is fuss-free and easy to use, which helps us in reviewing candidate profiles at a faster pace.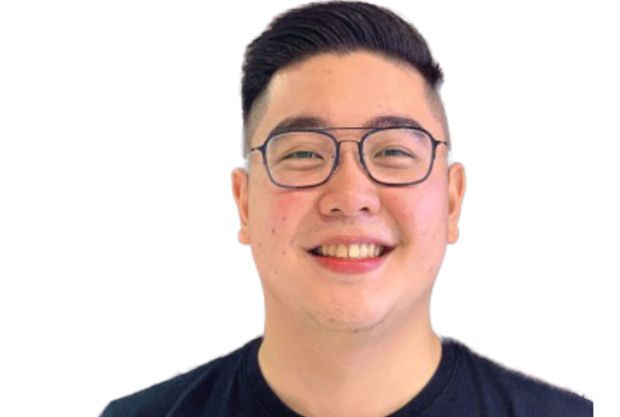 RPG Commerce
CEO & Co-Founder
We signed up with EachHire to help us find the best talent who can perform and fit well in the company. They delivered within the first week and saved us tons of time that we would have spent interviewing and filtering candidates on our own. We trust the team and they are always available to support, so we see them more like our recruiting partner now.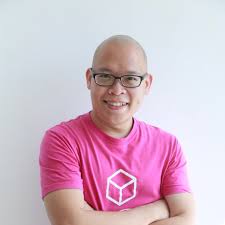 EasyParcel
CEO & Founder
The team at EachHire have been some of the most proactive and perceptive that I've dealt with in the recruitment space. It's hard to find that combo, many recruiters and recruiting apps feel like they're designed for churning through applications (quantity) rather than letting you really understand people for the right team, culture AND skills fit (quality). This is why we're happy customers of EachHire, they deliver on all these areas.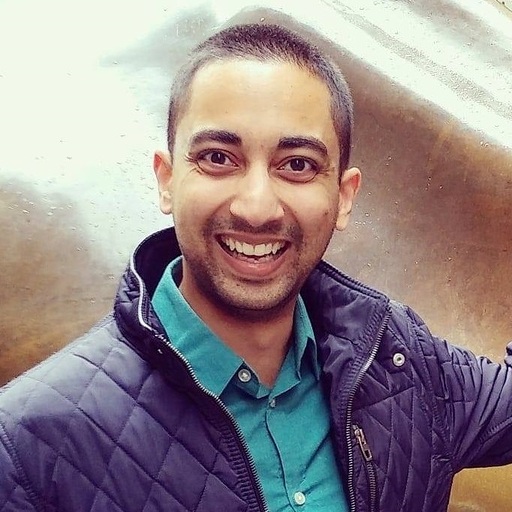 Snacka, Erik Bhullar
CEO & Founder