How does EachHire work?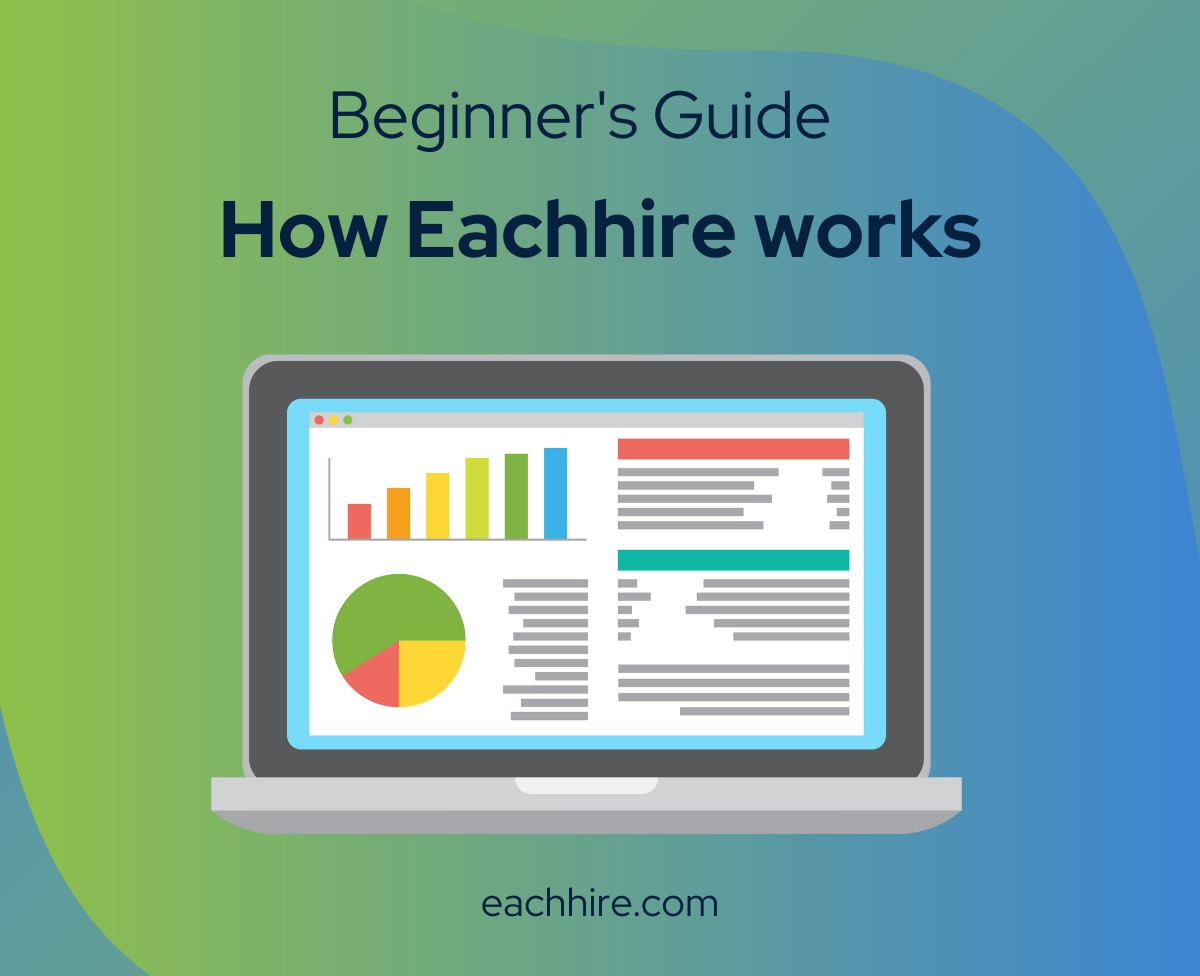 Are you looking for a talent sourcing solution that can help you hire top talent faster and better? Look no further than EachHire - our AI-powered talent sourcing platform that combines the convenience of a job site with the expertise of a recruitment agency.
We've reimagined the way you find top talent.
Our AI-automated talent sourcing platform combines the best of both worlds - the convenience of a job site and the expertise of a recruitment agency.
We identify and target headhunted candidates that match your specific selection criteria and conduct outreach campaigns, allowing you to expand your search beyond just active job seekers, so you can hire faster and better.
How EachHire works:

Step 1: Identify your specific hiring criteria
Through AI-powered algorithms, our platform works with you to understand your specific hiring needs, including the skills, experience, and qualifications you're looking for in a candidate. We use this information to search millions of profiles and identify the best candidates for the job.
This takes as fast as 1 minute if your job description is complete!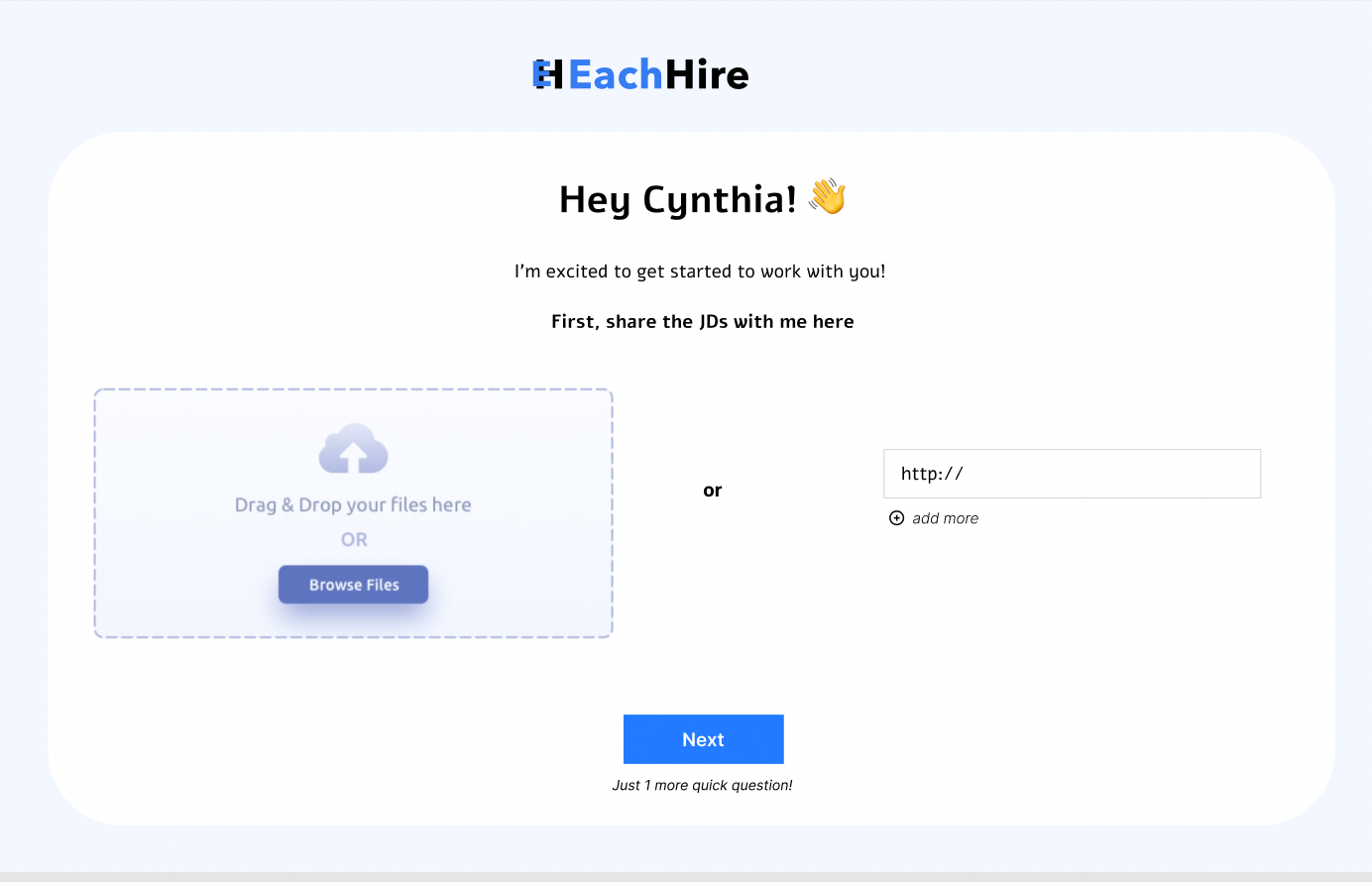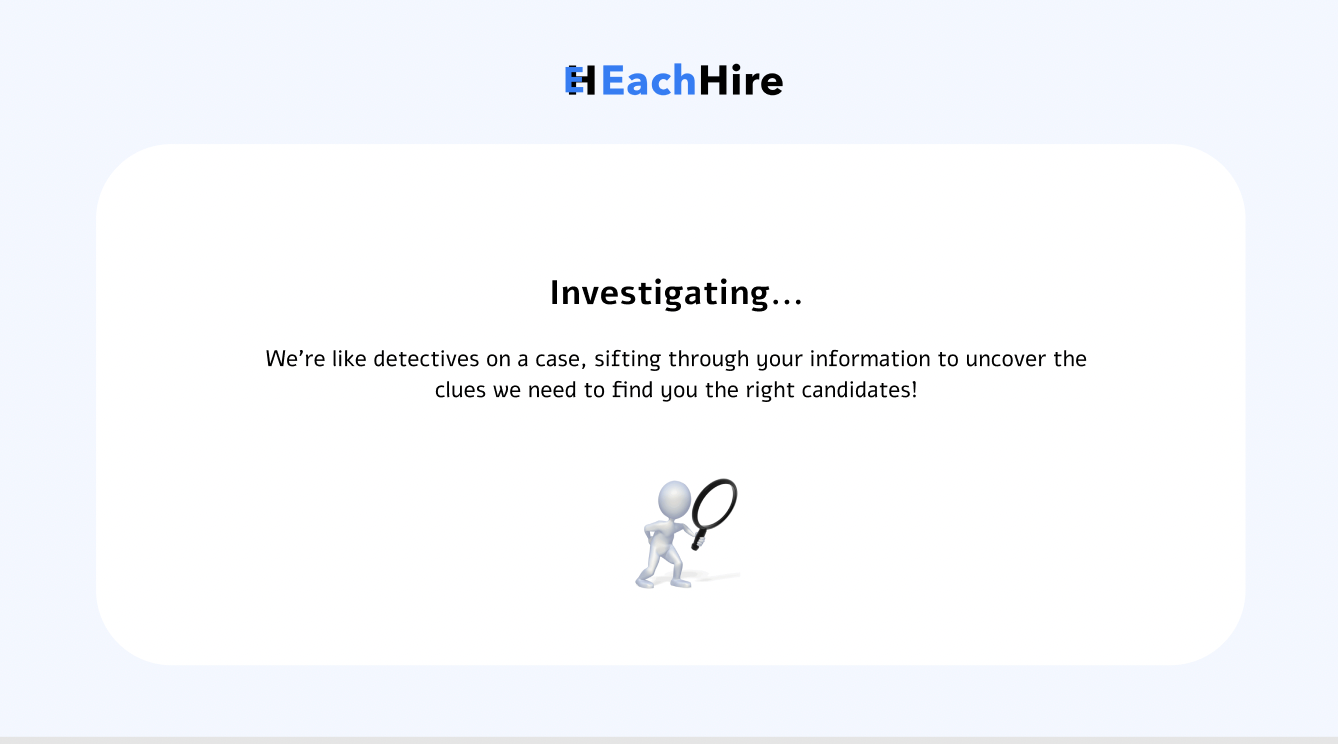 Step 2: Find top talent
Leveraging our AI-powered algorithms, we can surpass the traditional approach of relying solely on job postings or LinkedIn outreach. Instead, we proactively engage with our extensive network of potential candidates both within our internal profiles and external on your specific criteria. By doing so, we broaden the scope of our search and facilitate a quicker and more efficient candidate selection process, resulting in the perfect match for your needs.
Step 3: Conduct personalized outreach campaigns
Our platform uses a personalized approach to connect with potential candidates who fits to your specific selection criteria, providing them with a clear understanding of the position and why they're a great fit for the role.
Step 4: Present you with the best candidates
Once we've conducted initial screenings and interviews, we present you with a shortlist of the best candidates for the position through the platform. We provide you with detailed profiles of each candidate, including their contact details, skills, experience, qualificiations, salary expectations, availability and any other important information that matters to you, making it easy for you to select the right person for the job.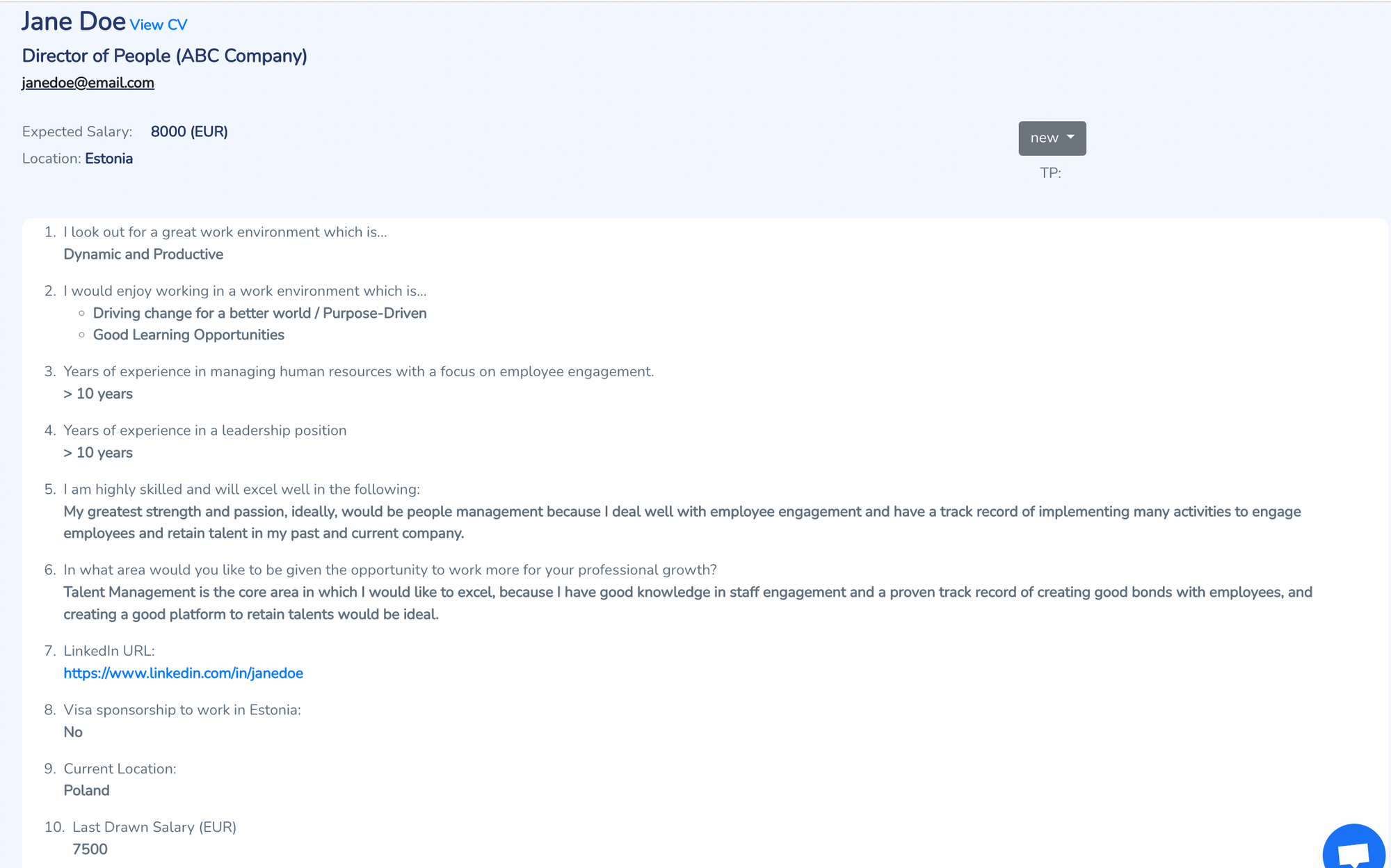 At EachHire, we're committed to providing you with the talent sourcing solution you need to hire top talent faster and better.
Sign up today and experience the future of talent sourcing.